The in person Train the trainer classes for H2S instructors and fit testing in Midland have been suspended in 2020 due the ongoing health crisis. These train the trainer courses are still available online from Oilfield Training Online. Instructors in Midland can now take their H2S train the trainer course on demand whenever is convenient. The course may be done at your own pace but takes most people two days to complete.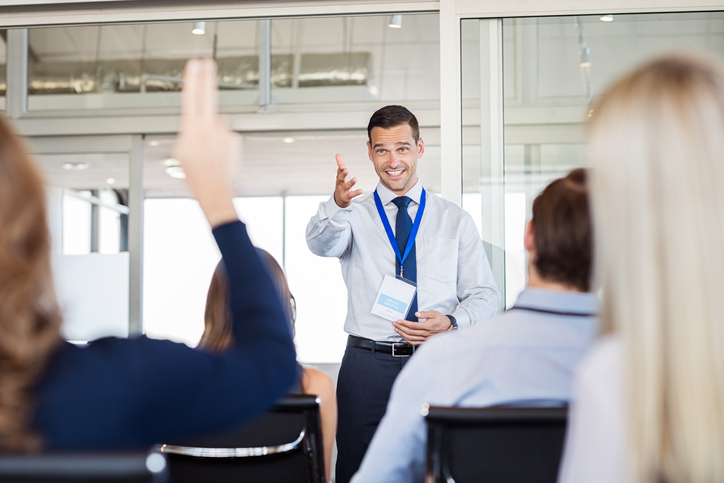 Basin United has their own train the trainer for the leadership level, you can find it on the Basin United website. Basin United does not currently require a train the trainer for their Fundamentals of Safety level. If you need help with teaching Basin United Fundamentals of Safety then we can help you through the RigPass program. Basin United Leadership does require a facilitator course which you can find here.
RigPass "train the trainer" is now available. The IADC does not currently require RigPass instructors to take a train the trainer course in order to teach RigPass classes. That it has never required an instructor development course to work with the program makes RigPass unique. Many companies, however, have expressed that they need some help to qualify their instructors to teach RigPass. These difficulties include a lack of course materials, inquiries concerning documenting the application forms, and trouble tracking down a mentoring facilitator to observe their initial classes. Our instructor development program tries to address each of the three of these difficulties so your program can be effective.
Our RigPass train the trainer is designed to help with several valuable issues including:
This instructor development course incorporates the course material you will need to give the course. Included are the worker exercise manuals, educator manual documents, and test questions. You will be able to print these records out yourself so you have adequate course materials available.
Navigating the IADC paperwork
We assist you with the administrative work assignments. In case you might want to present a Basin United RigPass course then there are very nearly 20 distinct structures and records that you should submit. We assist you with these structures and ensure that you are staying away from certain traps that could hold your program up.
Observation of your industry training
One of the more difficult prerequisites for the Basin United RigPass is that every facilitator should be watched while effectively giving a course with no less than four workers present. We assist you with meeting this necessity by using an accredited facilitator through zoom. Each enrollee in the instructor development program is given a free observation for one of their classes. Should they be required, extra observations are available for an additional fee.
Broadway Oilfield Training services West and South Texas via offices in Midland and San Antonio. We are also able to connect you to high quality online training via Oilfield Training Online. Remember that the Broadway Oilfield Training in person instructor development courses are currently suspended. These train the trainer classes are currently being held online on-demand only.