Midland Confined Space Training
Cost: $80
Duration: 4 Hours

This four hour confined course is ideal to understand the permit requirements under the OSHA 1910.146 Confined Space Entrant/Attendant. Upon completion of the course each student is issued a wallet certificate stating they have received Confined Space Entrant/Attendant training which does not expire consistent with OSHA.
Schedule Confined Space Entrant/Attendant training in Midland from the course calendar below or by calling (432) 203-8332 or email the office at info@permian.training
Take the class online by going to https://www.oilfield.training/p/confined-space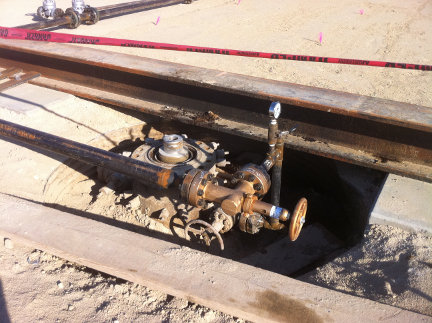 Click on a service below for the online calendar and registration form.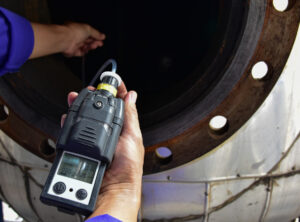 What are confined spaces?
A confined space due to its design does not allow for continuous occupancy and has limited methods for entrance or escape. In addition, the space is not meant for continuous occupation. 
When searching for potential dangers in a restricted place, there are a lot of different aspects that need to be considered. There is less room for erroneous interpretation. When attempting to detect or evaluate possible dangers, making a mistake might lead to more severe repercussions. In some situations, the environment inside such a small place is certain to be fraught with danger at all times. In some instances, the severity of the ailment is such that it poses a risk to the patient's life due to an uncommon confluence of factors. Due to this variety and unpredictability, the process of identifying hazards and risks and conducting risk assessments is highly essential and must be considered very important every time one of these processes is carried out.
What is the required preparation for confined spaces?
Before going inside the confined space, you need to make sure that the air there has been cleared for entrance by testing it from the outside. It is important to make sure that the air is tested through the restricted area, from side to side as well as from the top to the bottom. When a worker is in a location that has the potential for the atmospheric conditions to change, it is important to take into consideration the need for continuous monitoring. The testing of the air's quality should be carried out by a person who has undergone appropriate training and who makes use of detection equipment that includes both remote probes and sample lines.
What are safety controls for confined spaces?
The danger may be eliminated by the use of engineering controls, while standard precautions and personal protective equipment work to reduce the amount of time spent in contact with it.
On the other hand, due to the characteristics of the restricted area, as well as the nature of the risk, it is sometimes necessary to take additional safety measures beyond those that are normally mandated at standard workplaces. The engineering control known as mechanical ventilation is often used in limited places. A good example of effective supervision that may be used in limited settings is the entrance permission system. In confined spaces, it is also usual practice to make use of personal protective equipment such as protective suits, gloves, and hearing protection. Nevertheless, the use of PPE can occasionally lead to an increase in heat and a loss of movement. These kinds of predicaments call for a thorough analysis.