Midland Gas Monitor Repair & Calibration

We are at 24 Smith Road #110 Midland | Inside the TGAAR Tower by the Claydesta Area.
Do you need your H2S Monitor Bump test certified? Is your four gas monitor giving you an error message? Bring us your monitor today at 24 Smith Road #110, Midland Texas, inside the TGAAR Tower! With reasonable prices and same day service we will happily get your equipment field ready here in Midland's Claydesta area.
Personal Gas Detector Repair in Midland
We can replace the O2 Sensor on your four gas monitor. You can tell that the O2 sensor may be starting to go out because it wanders excessively. After a time the four gas monitor may even fail to calibrate because it has a bad O2 sensor. At Broadway Oilfield Training Midland you do not have to worry, we can replace the bad oxygen sensor and recalibrate your four gas monitor in a few hours.
Four Gas Monitor Calibration in Midland
Your four gas detector needs to be recalibrated at a minimum of every six months. The calibration of the four gas monitors makes sure that the sensors are still working properly. Bring your four gas detectors in to Broadway Oilfield Training Midland to get it your up to date calibration certificate and sticker.
Same day service available
Subject to availability. If you need your four gas monitor repaired or calibrated in short order then you will love our same day service in Midland. Drop your monitor off in the morning and come back the afternoon of that same day ready to head to the oilfield!
Certified Gas calibration
Do you need a certified four gas monitor calibration in Midland Texas? Bring your four gas monitor in to Broadway Oilfield Training Midland in order to get that gas detector recalibrated. We offer certified four gas monitor calibration in Midland. The calibration is done to factory specifications and the calibration certificate comes standard with the service.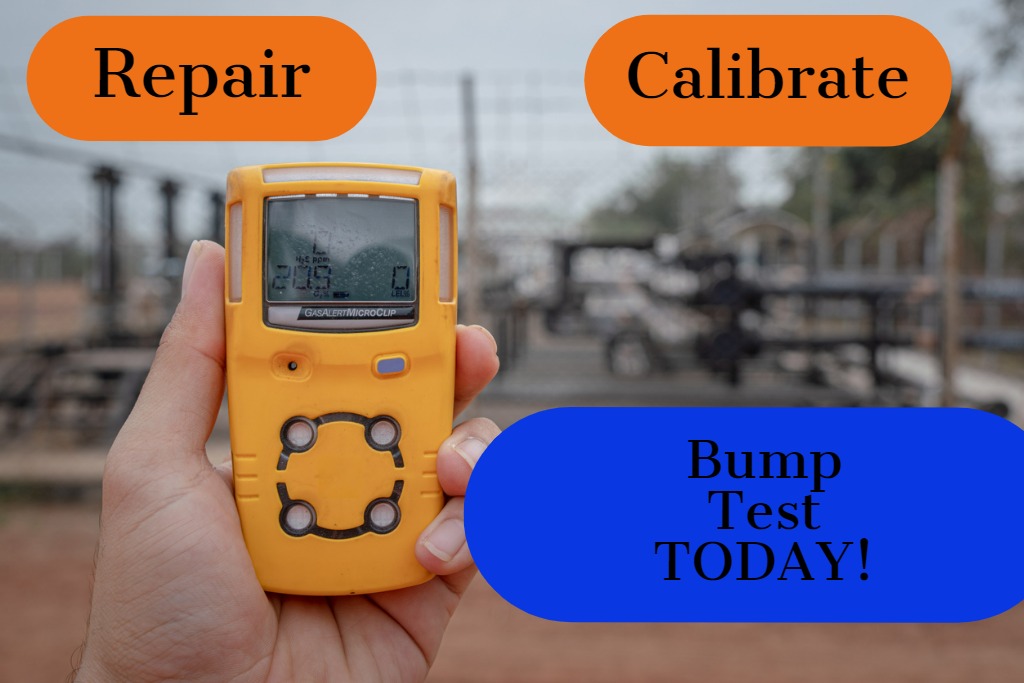 H2S Monitor Bump Certificate
Before you head to the field come in today and get that H2S monitor bump tested. Broadway Oilfield Training Midland can bump test your H2S Monitor and get you a bump certificate and sticker ready to go right now.
All Models Serviced
We are adding new brands and models of four gas monitor calibrations all the time. Currently we are calibrating the following gas detectors. If you do not see your model let us know as we are adding more all the time.
Altair4X (MSA)
QRAE II (RAE Systems)
GasAlert MicroClip XL (BW Honeywell)
GasAlert MicroClip XT (BW Honeywell)
GasAlert Max XTII (BW Honeywell)
GasAlert Quattro (BW Honeywell)
Icon 4 (BW Honeywell)
BW Clip 4 (BW Honeywell)
MGC-S (Gas Clip Technologies)
Ventis MX4 (Industrial Scientific)
GX-2009 (RKI)
X-am 2500 (Draeger)